The Natural Reserve of Iberá is a dream place located in the heart of the province of Corrientes, admired by adventurers passionate about the generosity of nature.
This natural paradise shelters the yacaré, the deer of the marshes, the river wolf, and the guazú water, species recognized as Natural Monuments of the Province of Corrientes.
The Iberá Natural Reserve, or bright water in Guaraní, contains lagoons and mirrors of smaller waters, covering hundreds of thousands of hectares, making it one of the most attractive adventure tourism circuits in Argentina.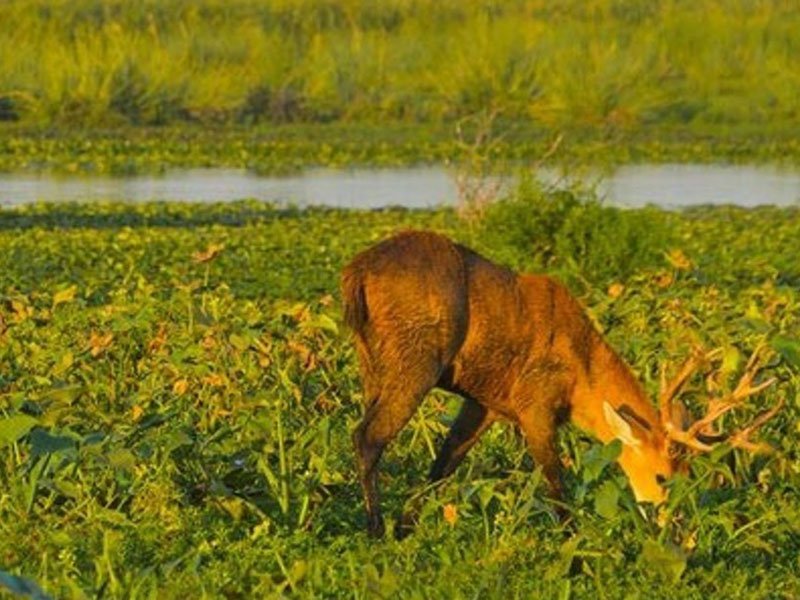 Staying in nearby towns and starting the mornings with an enriching wildlife and flora watching, photographic safaris, horseback riding, canoeing or trekking, is the offer that nobody can miss if visiting Corrientes.
Irupé, aguapé, sequins of water and poppies are some of the aquatic species that characterize Esteros del Iberá, and that also play a fundamental role in the ecosystem.
Enjoying the reigning nature of the Esteros del Iberá, Corrientes will never cease to be amazed by the black herons, storks, and bigudas, some of the 350 species of birds that cross the skies of Corrientes.
Dorados, sábalos, mojaras and piranhas can be seen through the clear waters of the more than 60 lagoons of Iberá.
In addition to the diversity of flora and fauna, the context surrounding the Esteros del Iberá is magical and welcoming, filling hearts with enthusiasm and opening the eyes to a world that is within everyone's reach.
Argentina

Horseback riding

Spanish

Pesos
Xperiences in Esteros del Ibera
1 DAY - 1 NIGHT
Esteros del Ibera, Corrientes, Argentina
1 DAY - 2 NIGHTS
Esteros del Ibera, Corrientes, Argentina